YOUR COMPLETE SPRAY FOAM INSULATION SOURCE
ENERGY SAVINGS BEGIN HERE
Professional grade, ready to spray insulation kits featuring the highest r-values in the industry.
Browse our complete line of spray foam accessories and safety equipment…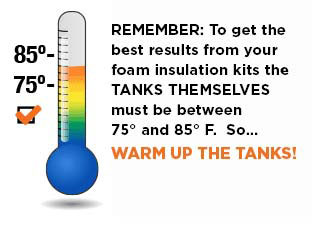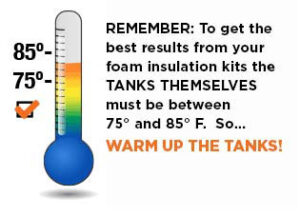 Energy Savings Begin with Quality Insulation
Traditional insulations leave gaps and spaces, where air infiltration becomes a major source of energy loss.
Tiger Foam seals spaces completely, creating an effective vapor barrier that prevents air leakage and the heat transfer that goes with it.
For both commercial and residential applications, spray foam provides the best air sealing properties and highest R-Value per inch.
It's no secret that proper insulation provides significant annual savings on heating and cooling costs.
Buildings and homes insulated with Tiger Foam can easily recoup the install costs through lower utility bills.
Our kits are self-contained and 100% recyclable. They come complete with all the accessories needed to start spraying. You'll be saving money as soon as the foam is dry!
Installing spray foam is easy to do and can dramatically improve a building or home's energy efficiency and thermal resistance. Our closed cell foam is so efficient just 3 inches of foam applied inside of wall cavities provides an insulation value of over R18!. Our products are specially formulated for both new construction and existing homes and buildings.
Open Cell vs Closed Cell Foam: Which Should I Choose?
Trying to decide what type of foam you should use for your jobs? It's trickier than it seems – though closed cell and open cell foam both insulate a home, they do it in different ways. Read our guide where we examine open cell vs closed cell foam and help you pick the best product for your project.
Why Choose Tiger Foam™?
Tiger Foam™ is a proven leader in providing spray foam kits, supplies and accessories to homeowners and contractors alike.
We offer retail sales for small projects and wholesale, bulk pricing for bigger jobs.
Our expert customer service team is always available to answer questions and help plan projects.
Whether you're trying to save money on your monthly energy bills or working to satisfy your customers, Tiger Foam can help.
Most of all, our products provide high performance and great value. Become a customer today and get you the tools you need to start saving energy dollars!
TIGER FOAM™ CLOSED CELL SPRAY FOAM HAS ONE OF THE HIGHEST R-VALUES IN THE INDUSTRY.
Comparison of R-values per inch by
Insulation Type (rollover for more info)
Closed Cell Tiger Foam™
6.89
Extruded Polystyrene
4.76
Expanded Polystyrene
3.79
Extruded Polyethylene
3.35
Open-Cell Spray Foam
3.29
Closed Cell Spray Foam Insulation provides double the insulating value (R-value) per inch vs. traditional fiberglass and nearly 50% more than even it's closest competitor.
The Tiger Foam™ Advantage:
Huge Savings! – Homes insulated with Tiger Foam will start saving money the day you install your spray foam. Installing spray foam insulation will pay for itself by lowering your energy bills every month.

Air Barrier – Leaks cost you a bundle. Even adding just 1 inch of Tiger Foam to your home's insulation can vastly reduce unwanted air leaks.

Vapor Retarder – Unlike open cell spray, cellulose, or fiberglass insulation, Tiger Foam's closed cell insulation is practically waterproof.
Simple – Tiger Foam kits are designed for easy use, you get the results you expect from the very first time you spray. Simple instructions, toll free support, how-to videos, and 100% guaranteed against defects.

Extremely High R Value – Every 1 inch of cured sprayfoam gives you an R value of 7.0

Does Not – contain CFC's, VOC's, PENTA-BDE's, or Formaldehyde.

Quick & Easy – Just spray it on and Tiger Foam rises roughly to 1 inch of thickness.