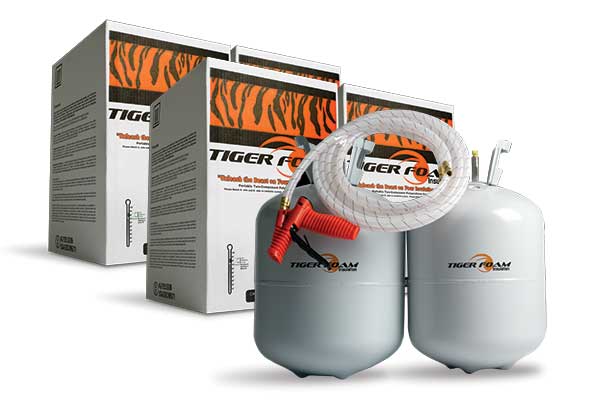 It's a jungle out there. Make no bones about it.
To be competitive in this day and age, a company needs to be customer focused and offer solutions that are in line with your business model and processes. Commercial Thermal Solutions treats you like a Client instead of a customer. We feel it is our job not only to provide you with excellent products and services at a good price, but also offer a set of "fresh eyes" for your business and help identify markets and customers that are a good fit for your level of distribution and service. We are a full service provider and look forward to working with you. Contact us today on your path to success!
Commercial Thermal Solutions, Inc. is a solid company of caring professionals inspired with the goal of providing YOU with exceptional service, on time deliveries and a proven product line at a price that will keep you competitive in the marketplace. Our Distributorship Program is unique in the industry and we are certain you will find that uniqueness a welcome breath of fresh ideas. For instance:
Lead generation
Co-op Marketing Opportunities
Meet or Beat Pricing Program – if you are already a distributor of foam products, simply fax us your latest invoice from your supplier and we will offer a counter quote for your consideration. It's OKAY to try another supplier. In fact, it's your DUTY to do what is best for your business and you can't know if an additional or replacement supplier is better until you try. Just offering Tiger Foam™ E-84 Fire Rated formula at a very competitive price in addition to your non-fire rated product is a value add to your clients and your product offerings.
Drop Shipping Available! Add your warehousing costs to YOUR bottom line!
State of the art Digital Interface:
EDI Interface
Online Ordering
Online Order and Purchase History
Online Access to Invoices/Receipts
Online Shipment Tracking … and more!
World Wide Shipping Logistics – Sell anywhere to anyone! If you have an international order, we can fulfill it and handle the shipping for you if you need or just want us to!
As a Tiger Foam™ Distributor you will benefit from our proprietary lead generation system and we will help you grow your business by identifying not only new markets, but NEW CUSTOMERS! It is our intent to have strong distributors representing our product line. If you have the potential to grow, we have the product line to grow with. The higher heating oil costs go, the more demand for this product there is. Fall is just around the corner and Tiger Foam™ Distributors will have an excellent 4th quarter as a result of a planned marketing extravaganza due to start in September. We hope you are with us and reap the benefits.
If you are interested in becoming a Tiger Foam™ Distributor, simply click here to fill out the form and we'll be right back in touch with information and a follow up phone call to discuss your business model and discover if your company is a good match for this product. The wide range of end-users and applications for this product lends itself to cross promotion with your present product offerings. For instance, metal building erectors and distributors can offer Tiger Foam™ as part of an "insulation upgrade package" and give their customers the option of paying, for instance, $22,000 for a building kit that includes fiberglass insulation systems or pay $24,500 for a building that will be sealed with closed-cell, fire rated spray foam insulation that they can easily apply themselves. Spray foam insulation in this application adds structural stability, stops condensation, creates a monolithic air seal throughout the structure and will save big on heating and cooling costs. A real tight, well-insulated metal building is a pleasure to work in. One that rattles in the wind and has pinhole leaks and is hard to temperature control is a source of indigestion. Tiger Foam™ works wonders on older metal buildings. Feels like new.
Who do you market to? Let us know and we will help you identify your potential client's needs and help you develop the best ways to let them know of this excellent product you now carry in addition to your already excellent product lines. The range of end users goes from Contractors and Building Maintenance Departments, to the Military and Municipalities. Thermal Insulation, Soundproofing, Water Resistance, Fire Ratings, Air Sealing, all are problems in every industry, home or business. Tiger Foam™ has universal appeal. Give us a call Today to discuss or fill out the form and we'll email you some information and give you a call. Who knows? This product may open doors for your other products, also.
We look forward to working with you. We have many levels of distribution. From drop shipping to smooth container load deliveries overseas or to your job site if storage is a concern. We do everything we can to make distributing our product fun.
Thank you for your consideration and have a well-insulated day!