Accessories
Safety Equipment: Tiger Foam™ Insulation's polyurethane foams should always be used in conjunction with a certified respiratory program, safety goggles, nitrile gloves and clothing that protects from skin exposure. Order the gear you need to safely apply our products here.
Please note: To save on shipping costs all accessories will be packed in the B Box of your order.
Tyvek Suit with Hood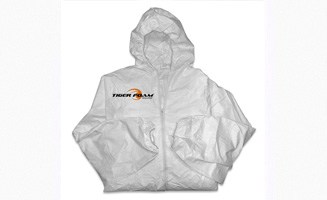 Great protection from our highly adhesive foam products, especially if spraying above your head, or if you are in a crawlspace. Sizes: Large: 5'6" – 5'11" 155 – 190lbs, X-Large: 5'8″ to 6'1″ 165 – 210lbs, XX-Large: 5'10" – 6'4" 175 – 250lbs.
Respirators – Maintenance Free, Single Use.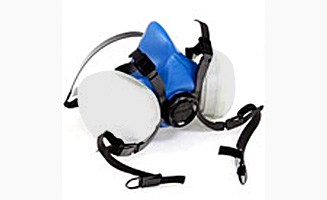 Here is a
link to additional
information and guidance on an OSHA approved respirator program and guidance on how often to change cartridges; If continuous use of Tiger Foam kits is anticipated, then additional "maintenance free" respirators and/or the purchase of individual face piece and cartridges may be necessary.
Tiger Foam™ Safety Goggles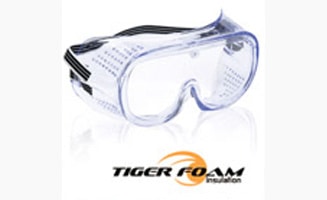 Price: $6.99
Tiger Foam™ Goggles are recommended to protect your eyes and especially eye lashes from adhesive mist of overspray.
Replacement Parts
Each Tiger Foam™ Insulation kit comes with a hose and extra nozzle tips.
Order extras or replacements here.
Gun and Hose Assemblies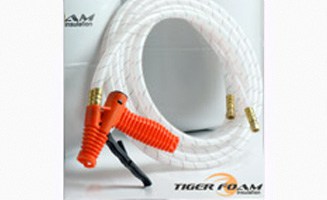 Each Tiger Foam™ Kit comes complete with gun and hose assembly. These are for the replacement of lost or damaged assemblies or simply to have spares on hand.
Please choose between either a 9 foot or 15 foot hose.
Replacement HFO Nozzle Tips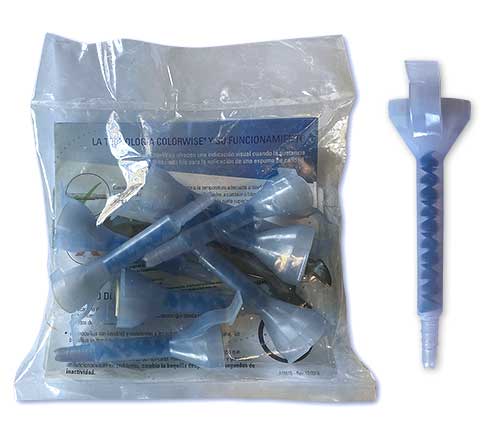 HFO Dual Nozzle Tips HFO dual nozzle tips feature a snap off tip that allows the nozzle to convert from fan to cone style, allowing a single tip to provide both spraying styles. This pack contains 10 dual style nozzle tips.Please note that these tips are only compatible with the TF600FR, TF600SR, TF605 Quick Cure and other HFO based kits.
Price: $38.50
Replacement HFC Nozzle Tips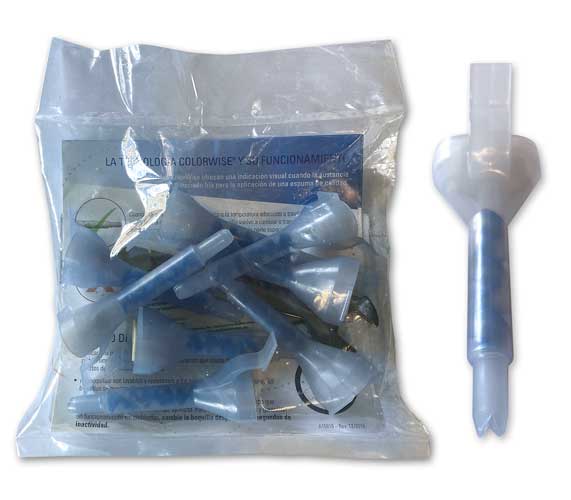 Fan Nozzle Tips: Fan Spray Pattern Nozzle tips are recommended for larger areas. These tips spray a 12″ to 15″ pattern when held 12″ to 15″ from the surface. These tips are compatible with our HFC X-Series foam kits. Available in packs of 8 or 25.
---
8 Pack – Price: $16.50
---
25 Pack – Price: $34.50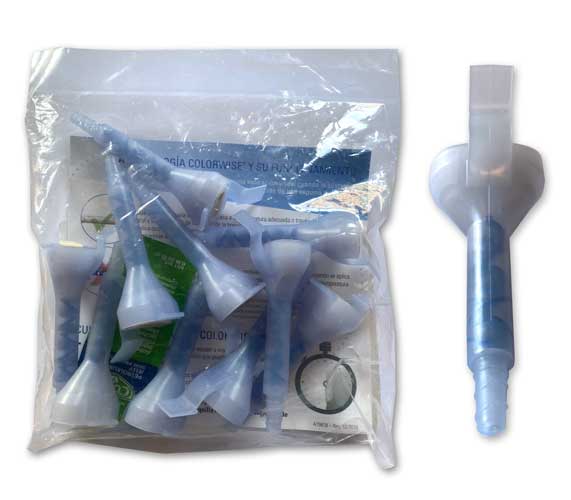 Cone Nozzle Tips Cone Spray nozzles spray a circular pattern that is smaller the closer you hold it to the surface. Primarily for Slow Rise Cavity Fill formula and fast rise applications requiring smaller, more directed spray patterns. These tips are compatible with our HFC foam kits including the TF600SR, TF1350, TF605 and all of our 200 board foot kits.
---
10 Pack – Price: $19.50
---
25 Pack – Price: $34.50