Accessories
Safety Equipment
Tiger Foam™ Insulation's polyurethane foams should always be used in conjunction with a certified respiratory program, safety goggles, nitrile gloves and clothing that protects from skin exposure. Order the gear you need to safely apply our products here.
Please note: Due to supply shortages caused by Covid-19 we are temporarily unable to offer respirators, we apologize for any inconvenience this causes and will have them back in stock as soon as we are able.
Tyvek Suit with Hood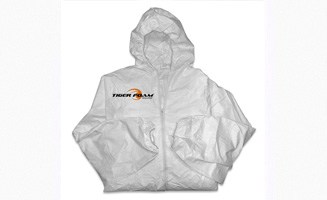 Great protection from our highly adhesive foam products, especially if spraying above your head, or if you are in a crawlspace. Sizes: Large: 5'6" – 5'11" 155 – 190lbs, X-Large: 5'8″ to 6'1″ 165 – 210lbs, XX-Large: 5'10" – 6'4" 175 – 250lbs.
Tiger Foam™ Safety Goggles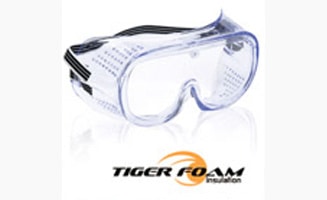 Price: $6.99
Tiger Foam™ Goggles are recommended to protect your eyes and especially eye lashes from adhesive mist of overspray.
Replacement Parts
Each Tiger Foam™ Insulation kit comes with a hose and extra nozzle tips.
Order extras or replacements here.
Gun and Hose Assemblies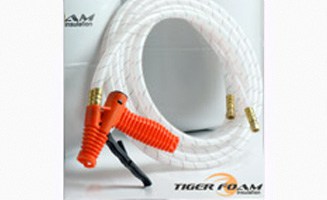 Each Tiger Foam™ Kit comes complete with gun and hose assembly. These are for the replacement of lost or damaged assemblies or simply to have spares on hand.
Please choose between either a 9 foot or 15 foot hose.
Replacement Nozzle Tips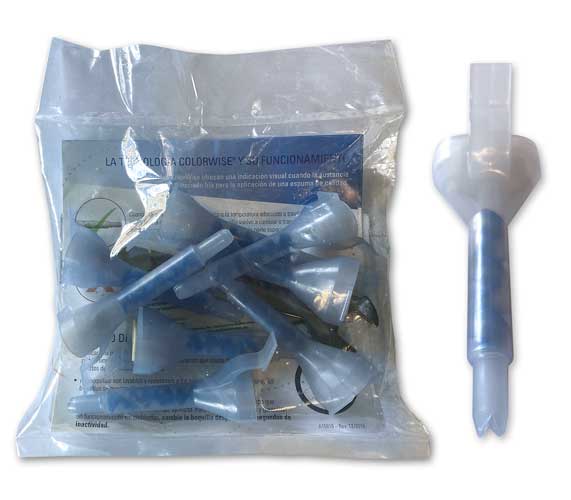 Fan Nozzle Tips: Fan Spray Pattern Nozzle tips are recommended for larger areas. These tips spray a 12″ to 15″ pattern when held 12″ to 15″ from the surface.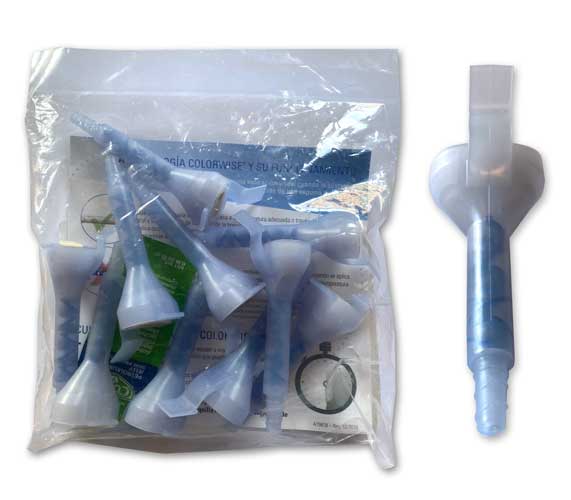 Cone Nozzle Tips Cone Spray nozzles spray a circular pattern that is smaller the closer you hold it to the surface. Primarily for Slow Rise Cavity Fill formula and fast rise applications requiring smaller, more directed spray patterns.