Spray Foam Insulation
Respirator Masks with organic vapor filters and a prefilter for particulates are required when applying spray foam insulation.
Safety accessories can be ordered here. Please refer to our product Safety Data Sheets for additional safety information.
Order any three 600 board foot kits and save an additional $50!
Use coupon code Save50 at checkout.*
Tiger Foam™ Open Cell Formula
Multiple purpose, open cell, low density foam. Excellent for sound deadening and reducing noise levels.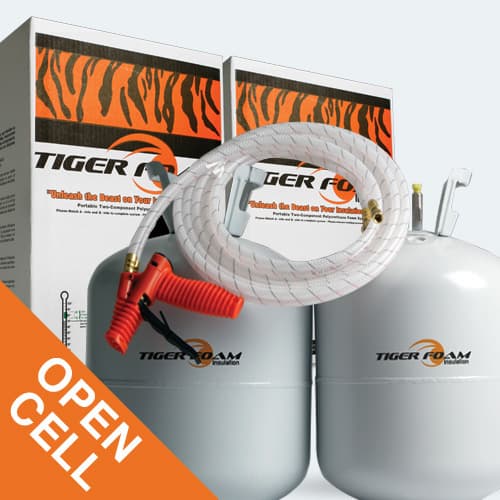 Open Cell Formula
450 Board Foot Kit
TF-1350 Price: $720.00
*Save50 offer applies to any combination of 3 TF-600FR, TF-600SR, TF-605 & TF-1350 kits. Your total will be adjusted prior to checkout. Discount does not apply to taxes or shipping. Cannot be combined with other offers, discounts or promotions.