Spray Foam Insulation
Respirator Masks with organic vapor filters and a prefilter for particulates are required when applying spray foam insulation.
Safety accessories can be ordered here. Please refer to our product Safety Data Sheets for additional safety information.
Tiger Foam™ Open Cell Formula
Multiple purpose, open cell, low density foam. Excellent for sound deadening and reducing noise levels.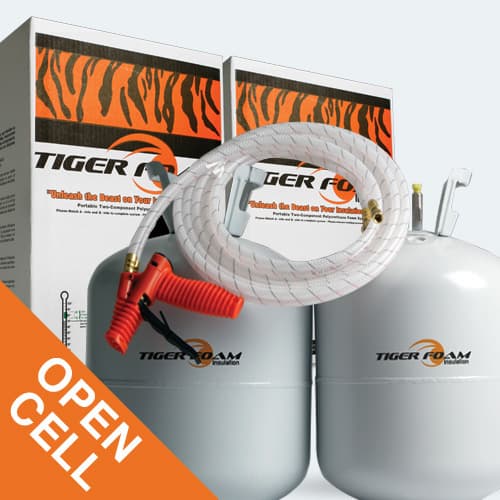 Open Cell Formula
450 Board Foot Kit
TF-1350 Price: $720.00