2-Component Spray Foam Insulation
Respirator Masks with organic vapor filters and a prefilter for particulates are required when applying spray foam insulation.
Safety accessories can be ordered here. Please refer to our product Safety Data Sheets for additional safety information.
Take advantage of our lowest prices ever! Enjoy extra savings with these web only prices. Complete your checkout online now to enjoy these special discounts!
Tiger Foam™ Open Cell Formula
Multiple purpose, open cell, low density foam. Excellent for sound deadening and reducing noise levels.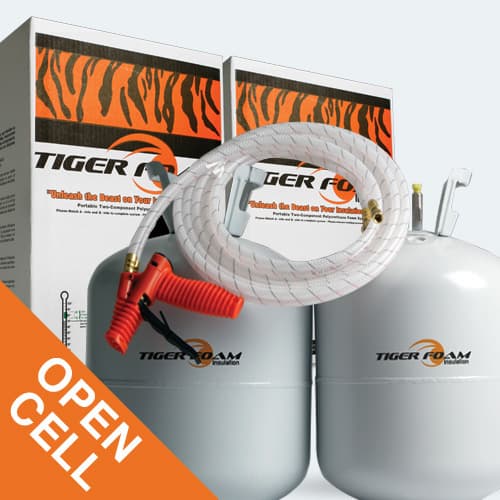 Open Cell Formula
1350 Board Foot Kit
TF-1350 Online Price: $700.00