Tiger Foam™ has expanded its national distribution network
Our Illinois and California warehouses are open for business!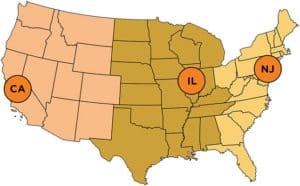 Now you can enjoy fast shipping on all orders with tigerfoam.com. We have expanded our national distribution network. With new shipping centers in Illinois and California, most orders can now arrive within 2-3 business days!
This means our customers can get their products faster, spending less time waiting and more time getting the job done.
Call our foam experts at 1-800-664-0063 and get your energy savings project on the fast track to success!
Ready to start? Head over to our products page to place your order.