RECESSED LIGHT COVER OVERVIEW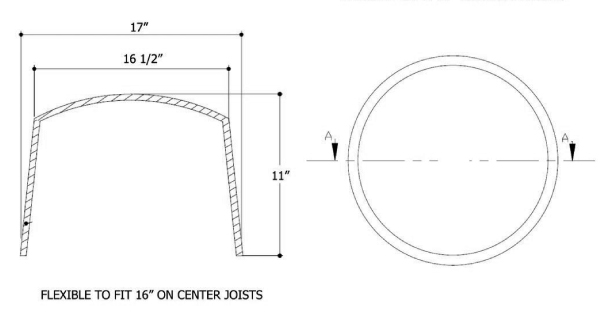 Model Number: TC135
Inside Height: 10.75″
Inside Diameter: 16.5″
Usage
Prevents Insulation from coming in contact with recessed light fixtures.
Can be used in conjunction with a wide range of recessed lights.
Compatible with sprayed foam insulation, low-density foam, blown-in insulation and lay-in insulation.
Suitable for attic spaces, ceiling spaces, insulated ceilings, and drop ceilings.
Fire tested in accordance with IEC 60598-1.
Benefits
Fire Resistant
Energy Saving
Mainenance Free
Reduces Draft Problems
Prevents heat loss through the fixture
Added flange for improved draftstopping capabilities
Prevents insects and other small animals from entering through the light
Lightweight (approx. 2 lbs.
Easy to fit without special tools
Thermally tested according to UL 1598 for usage with IC and Non-IC rated lights