Tiger Foam™ Cleaner – Case of Twelve 12oz Cans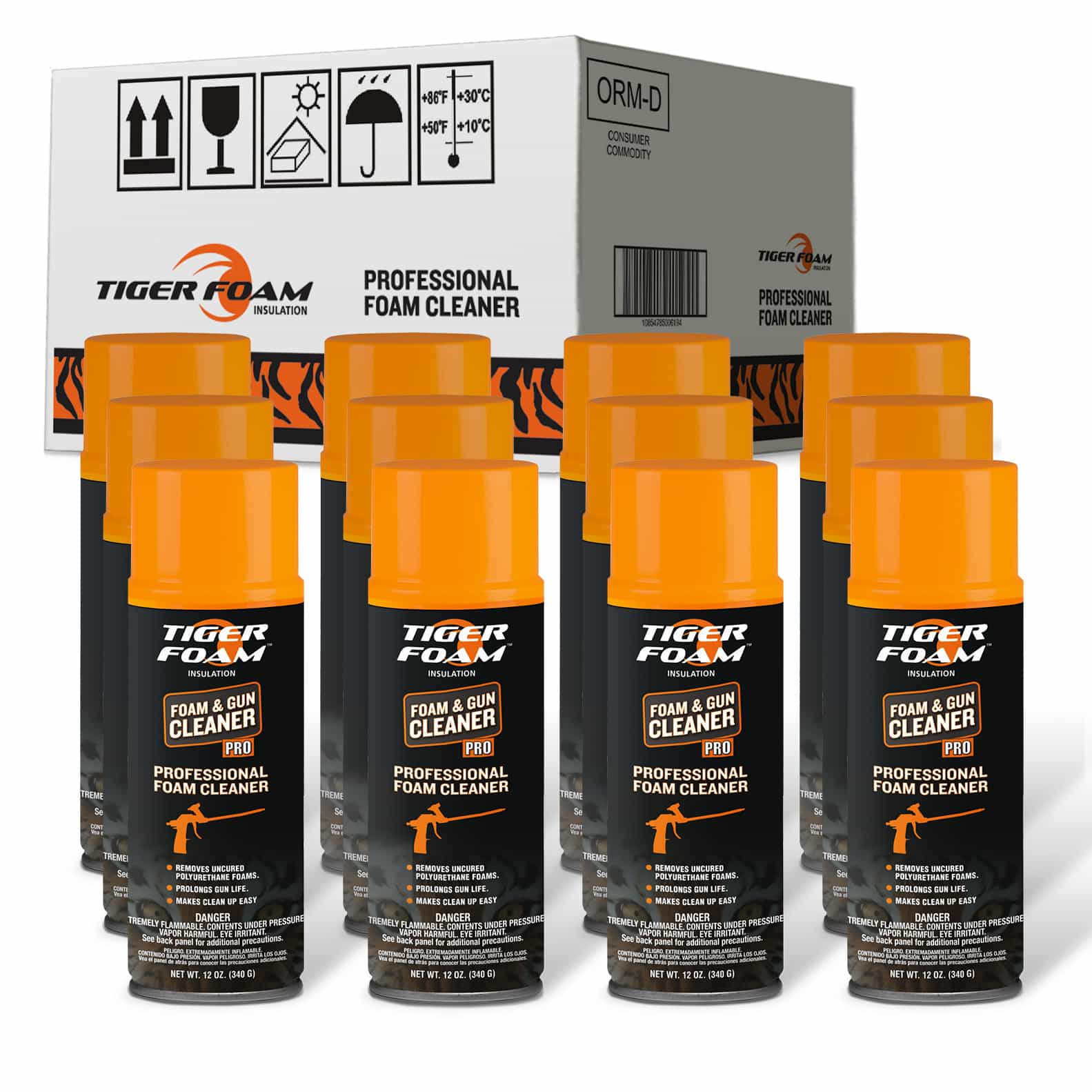 – Limited Time Savings –
Enjoy free shipping on all
single component foam cases!
---
Complete your checkout online now to enjoy this special discount!
Tiger Foam™ Universal Foam Cleaner #TFCL12
Case of Twelve 12oz Cans – $85.95

$65.49
Tiger Foam™ Universal Foam Cleaner is designed to clean, protect and extend the working life of foam applicators, can valves, and dispensing equipment. Our cleaner features an environmentally friendly formula and also designed to prepare surface applications, to enhance adhesion, dissolve wet polyurethane foams and polyurethane adhesives before they cure. Tiger Foam" Universal Foam Cleaner does not contain formaldehydes or CFCs.
Key features:
Superb for cleaning and dissolving uncured polyurethane foams, sealants and adhesives.
Cleaning of dispensing equipment.
Degreasing metal surfaces prior to the application of silicones or foams.
Applications:
Dissolving uncured one-component polyurethane foams and adhesives.
Excellent for surface preparation for enhanced adhesion.
Essential for cleaning, maintenance and proper function of foam guns
Prevents sealing of can valves between uses.
Each case includes 12 12oz product cans. Product shelf life: 36 Months. Please note that the shipping weight per case is approx. 13lbs and item cannot be shipped to PO boxes.
Which Formula should I choose?
Operating Instructions
MSDS Data and Technical Information