Tiger Foam™ Fire Block – Case of Twelve 12oz Cans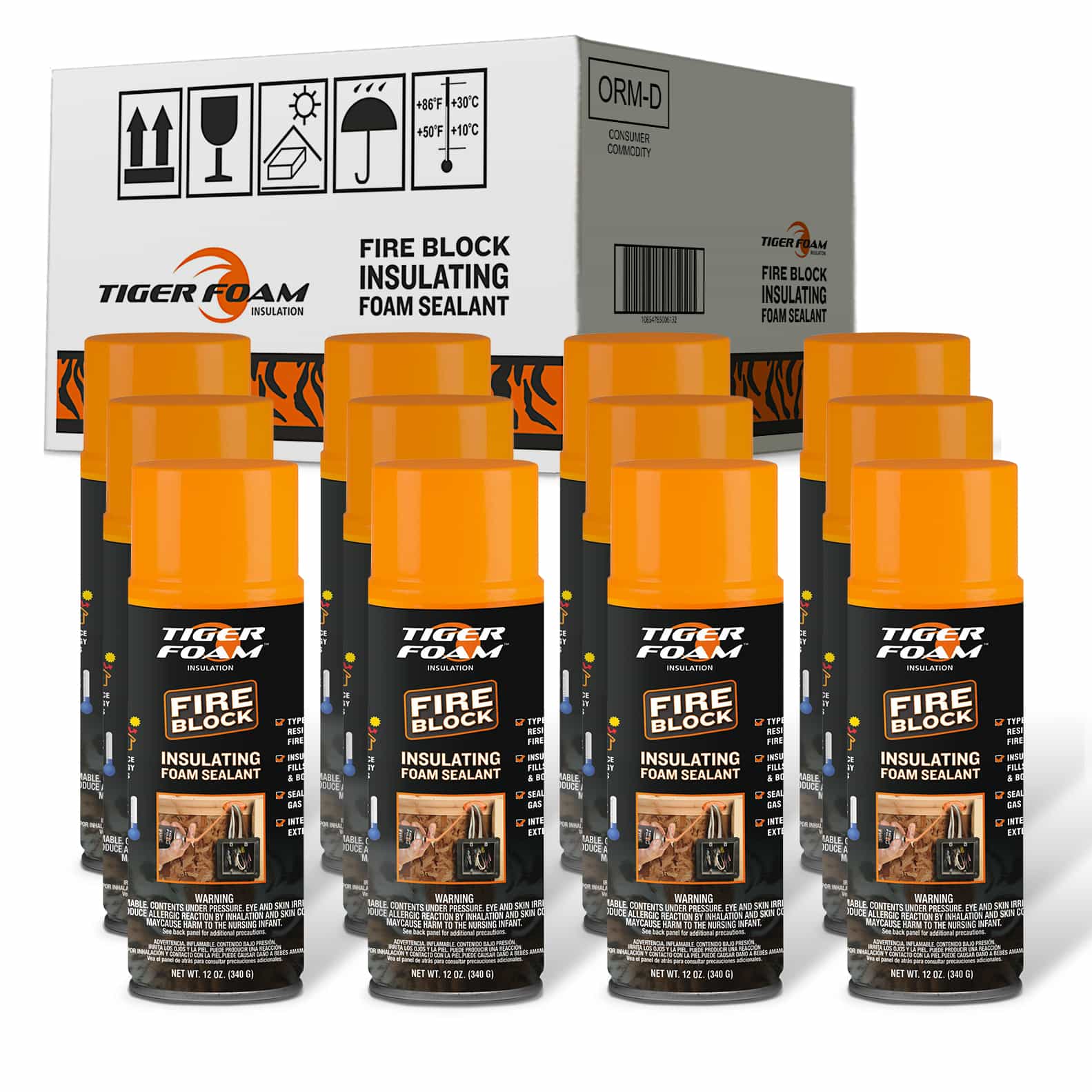 – Limited Time Savings –
Enjoy free shipping on all
single component foam cases!
---
Complete your checkout online now to enjoy this special discount!
Tiger Foam™ Fire Block Insulating Foam Sealant #TFFB12
Case of Twelve 12oz Cans – $64.49

$47.95
Tiger Foam™ Fire Block is a ready to use, expanding polyurethane foam. Ideal for filling, insulating and sealing a buildings' gaps, cracks and openings, both interior and exterior. Tiger Foam™ Fire Block has been fire tested according to ASTM E814 (modified)/ NFPA 286 standards and meets the requirements for fireblocking penetrations around wires, pipes, ducts and other items in single family residential construction. This product creates a durable seal that stops air infiltration, provides high insulation value and saves both time and energy. It has excellent adhesion to most building surfaces, contains no CFC's, HFC's or HCFC's and best of all is easy to use.
Key features:
Type V Residential Fireblock.
Expands to completely fill of cracks and voids up to 3"
Forms a permanent, airtight and water-resistant
seal on nearly any surface
For both interior & exterior use.
Ready-to-use, disposable and recyclable.
Each case includes 12 12oz product cans Each can of product theoretically yields up to 220 linear feet using a 1/2″ bead. Product shelf life: 18 Months. Please note that the shipping weight per case is approx. 13lbs and item cannot be shipped to PO boxes.
Which Formula should I choose?
Operating Instructions
MSDS Data and Technical Information